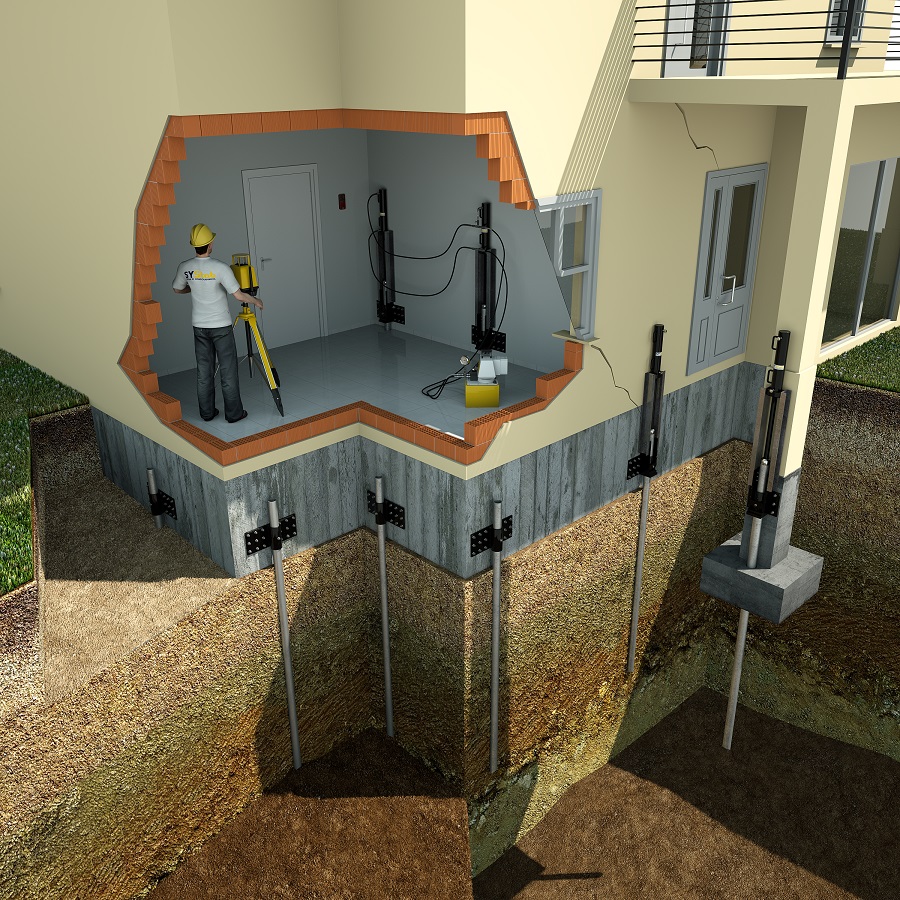 STEEL PRELOADED AND IMMEDIATELY ACTIVE MICROPILES
IN ORDER TO ASSURE DEEP FOUNDATIONS MINIMALLY INVASIVE.
When the disruption affects significantly and widespread the structure and when the geotechnical conditions require to forsake the "Direct foundation founctioning", the only viable solution is to intervene with micropiles that shift the structure load, or most of it, into deep stable grounds. Steel preloaded micropiles proposed by SYSTAB combine the advantages of an active technique with those of a deep piling intervention but with a low-impact yard work and lower costs.
The injections of resins or cement mixtures do not lend to large volumes of soil treatments, for which it would be necessary to employ very high amounts of material with high charges and not always reliable results.
With this background: "for those who are seeking for an active intervention of consolidation and with low invasiveness is there a viable alternative? "THE ANSWER IS YES.
Steel preloaded micropilesproposed by SYSTAB combine the advantages of an active technique with those of an intervention of deep piling but with a low impact construction site and less charges, hereby the main features:
modular system of active poles made of S355 high resistance steel elements
fixtures in the ground to pressure with suitable hydraulic jacks;
diameter between 76 and 114 mm;
8 mm thick (different thicknesses are possible if necessary);
pole length as a function of the geotechnical conditions and needs of the project;
graft among modules for screwing (threaded items);
pole-frame connection with steel plates, anchors (chemical or mechanical) and high resistence steel bolts